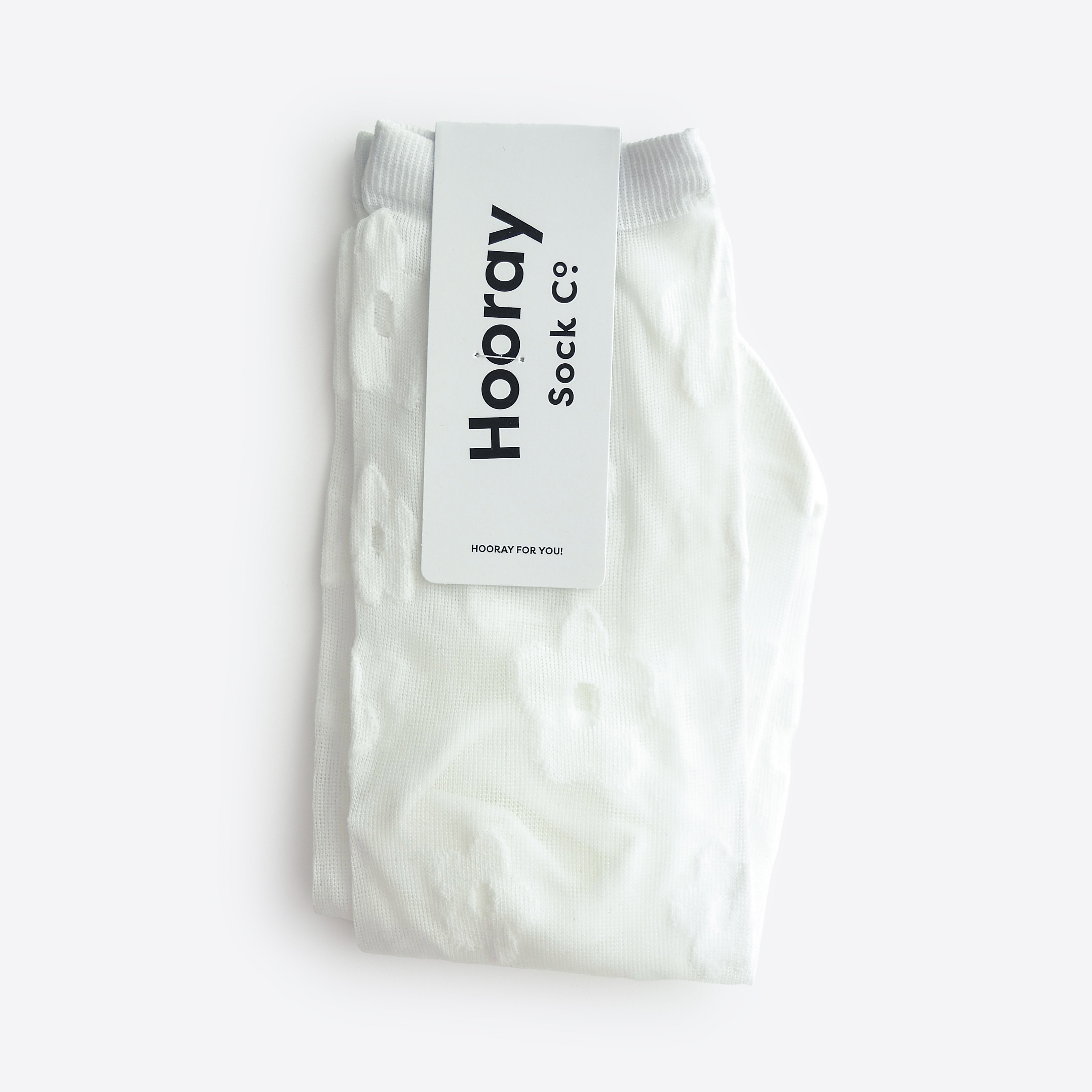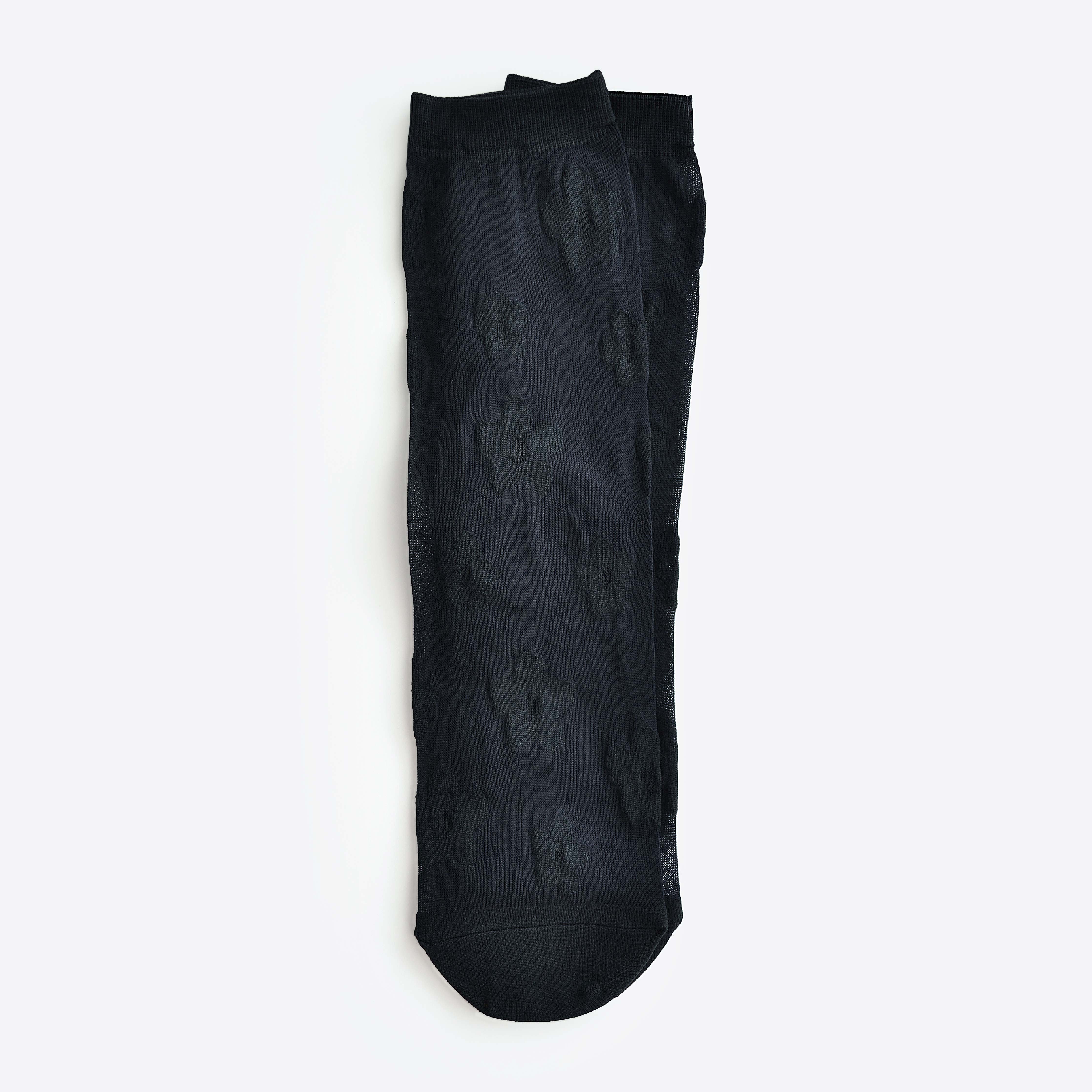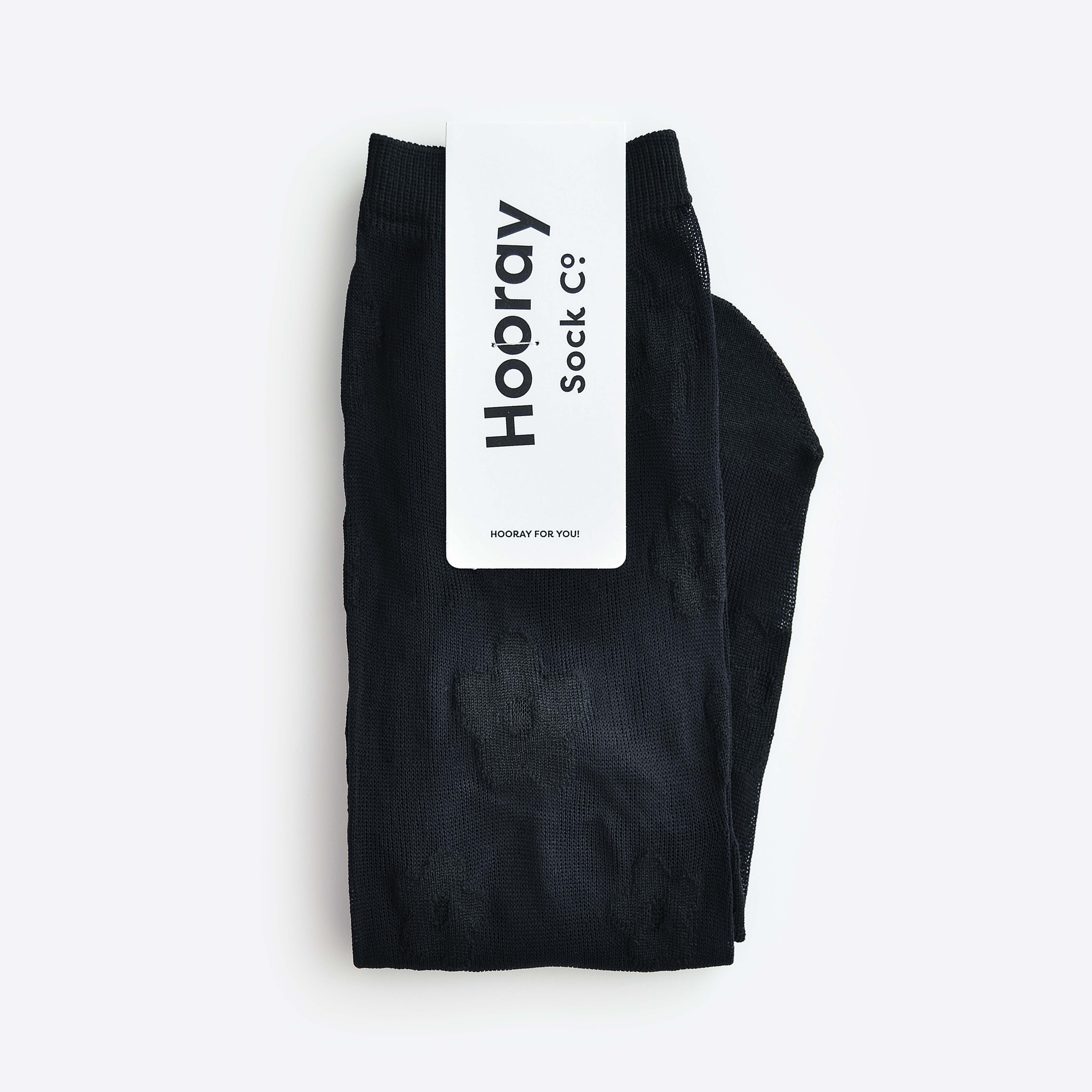 In white or black, these classic sheer socks elegantly showcase a delicate floral pattern. With solid heels and toes, they exude a timeless charm that's perfect for any occasion.
Details:
Style: A shorter crew length in a sheer white or black.
Material: 10% polyurethane, 75% polyester
Care: Machine wash cold. Do not iron. Tumble dry low or hang dry.
Color: White or black
Made in South Korea.

Size: 
Small (US women's shoe size: 4-8)