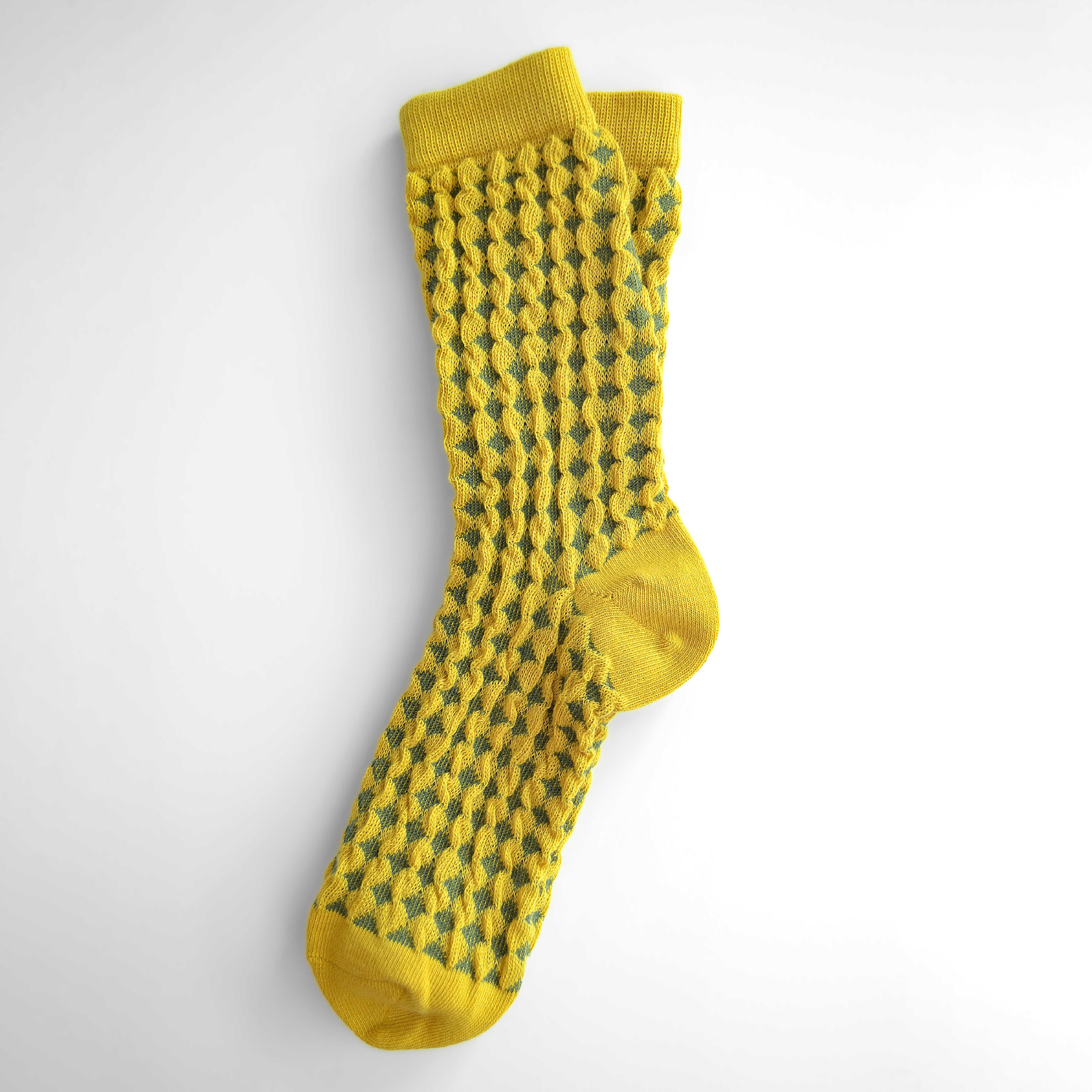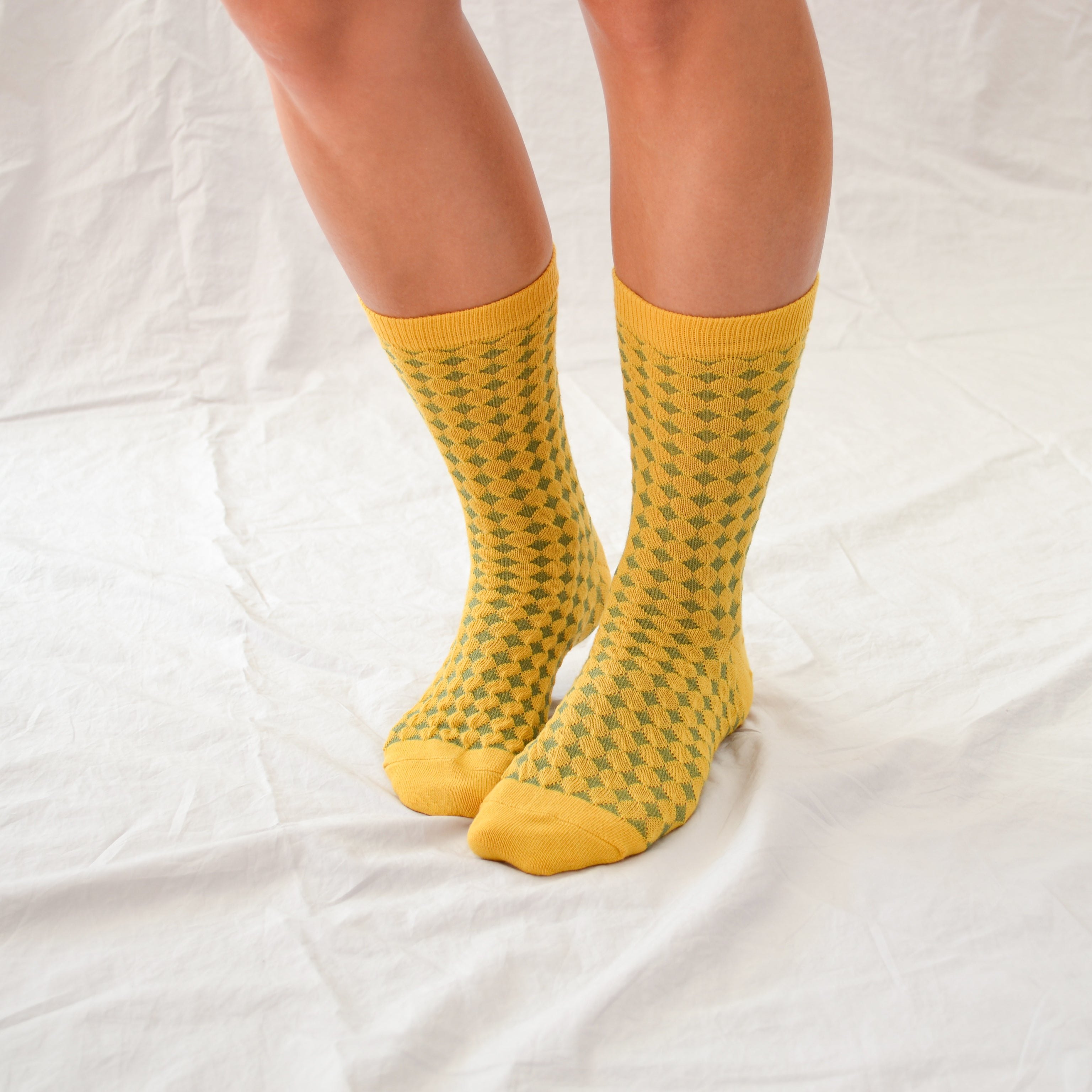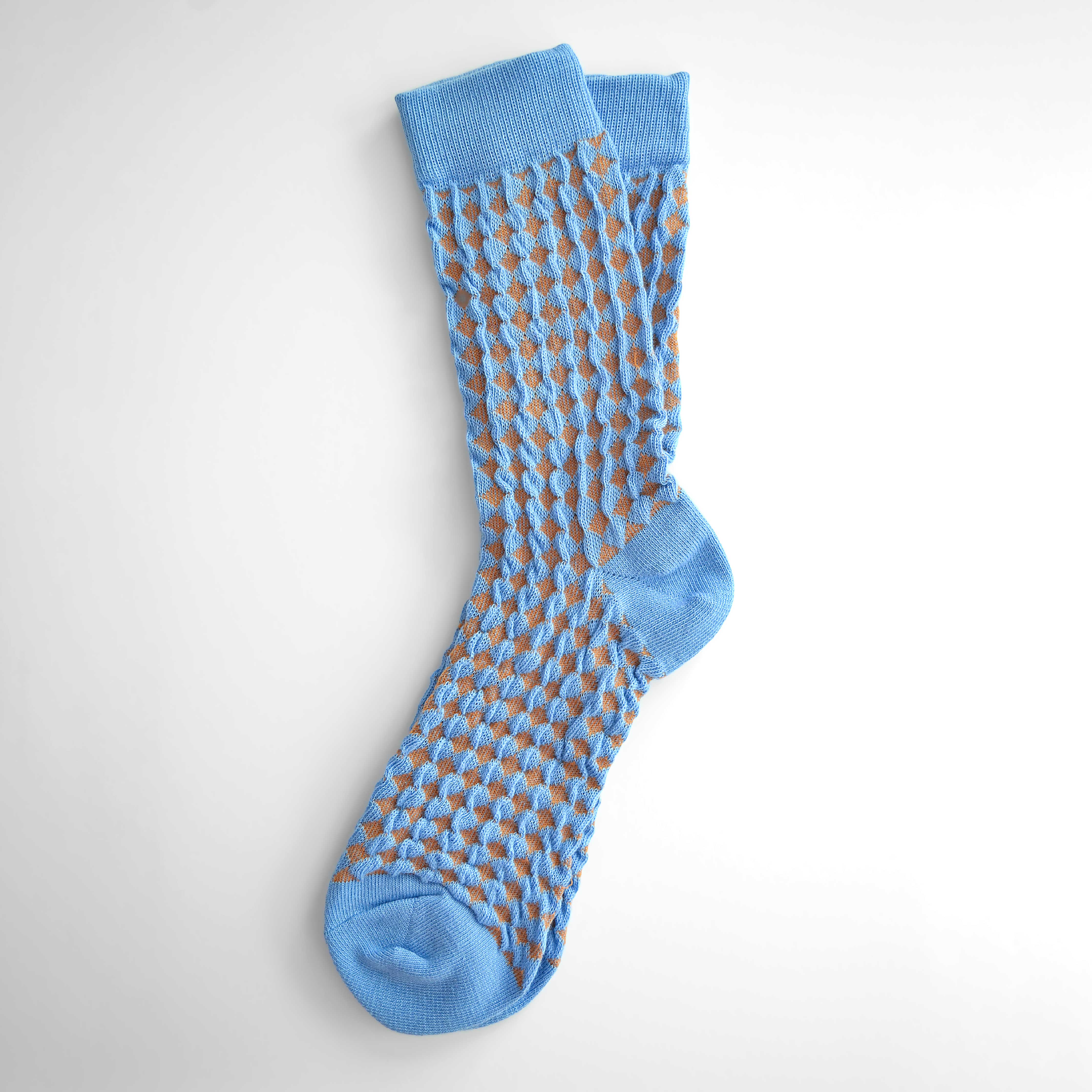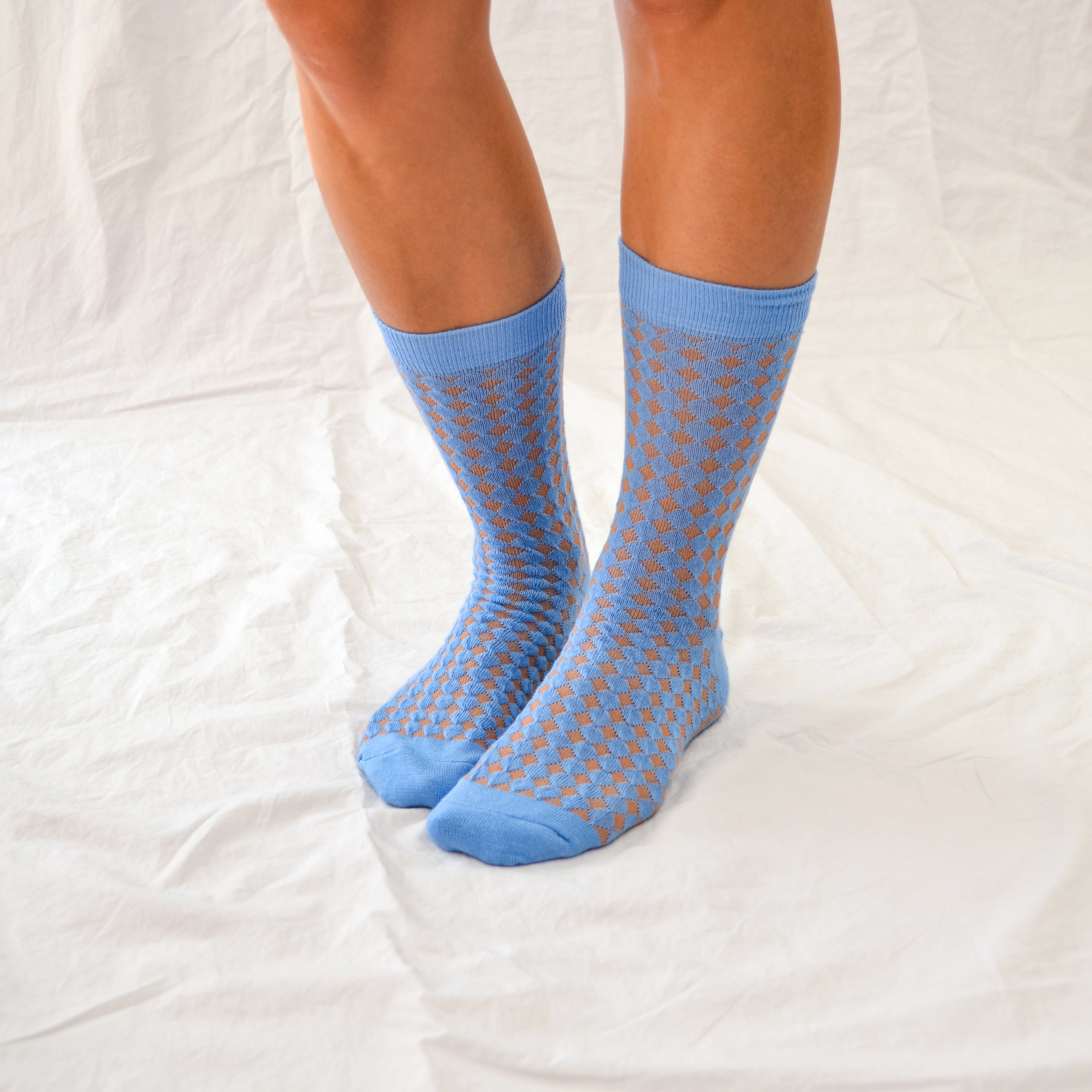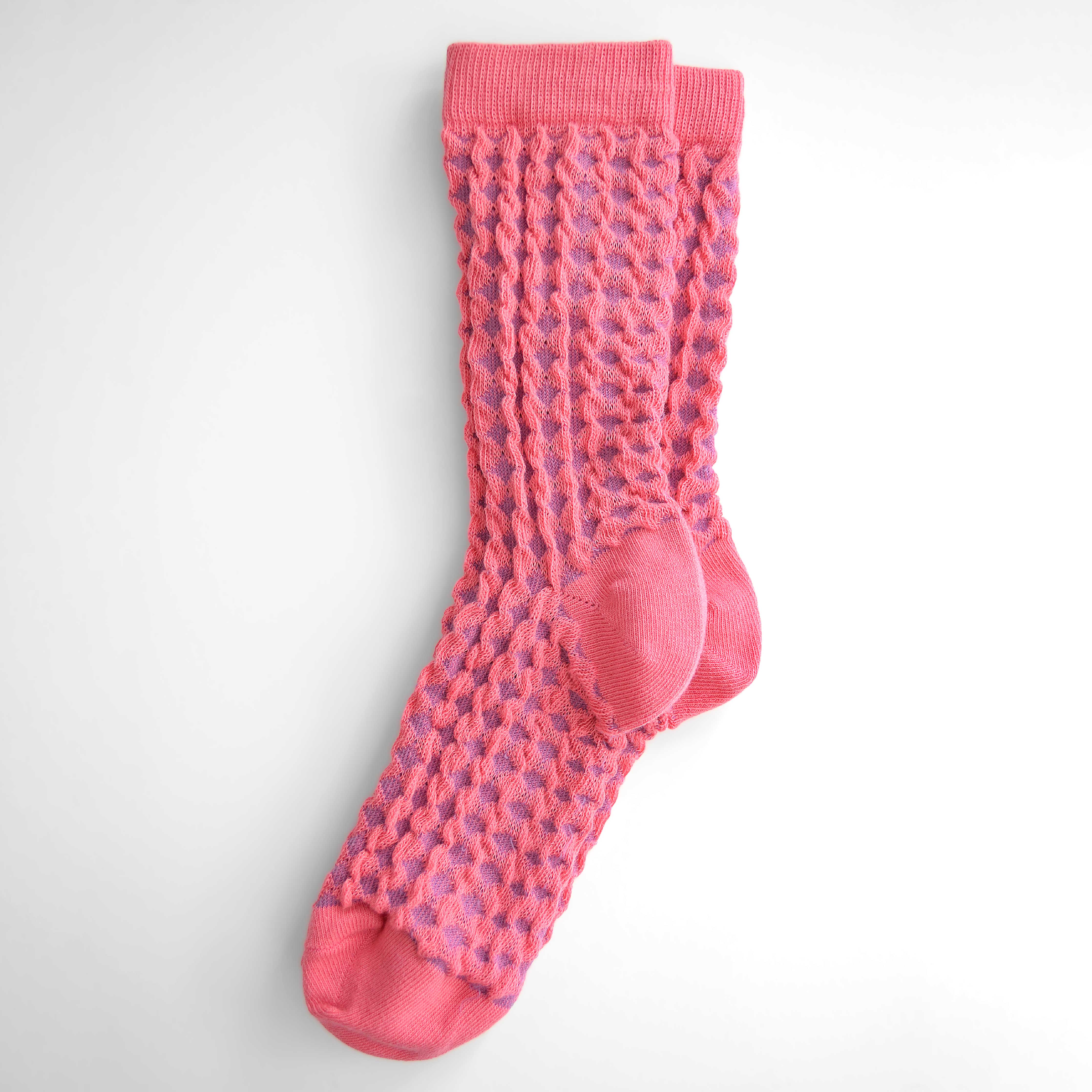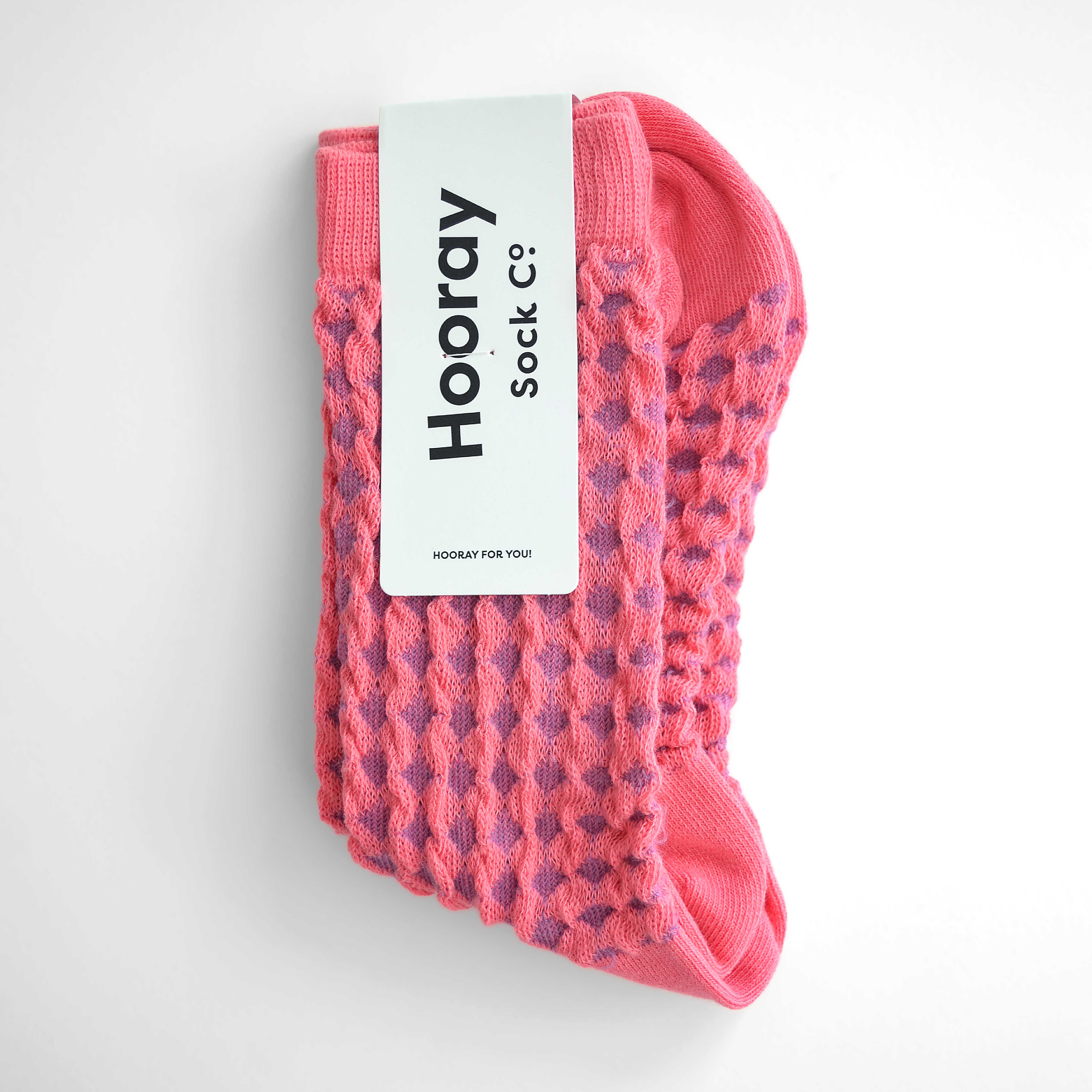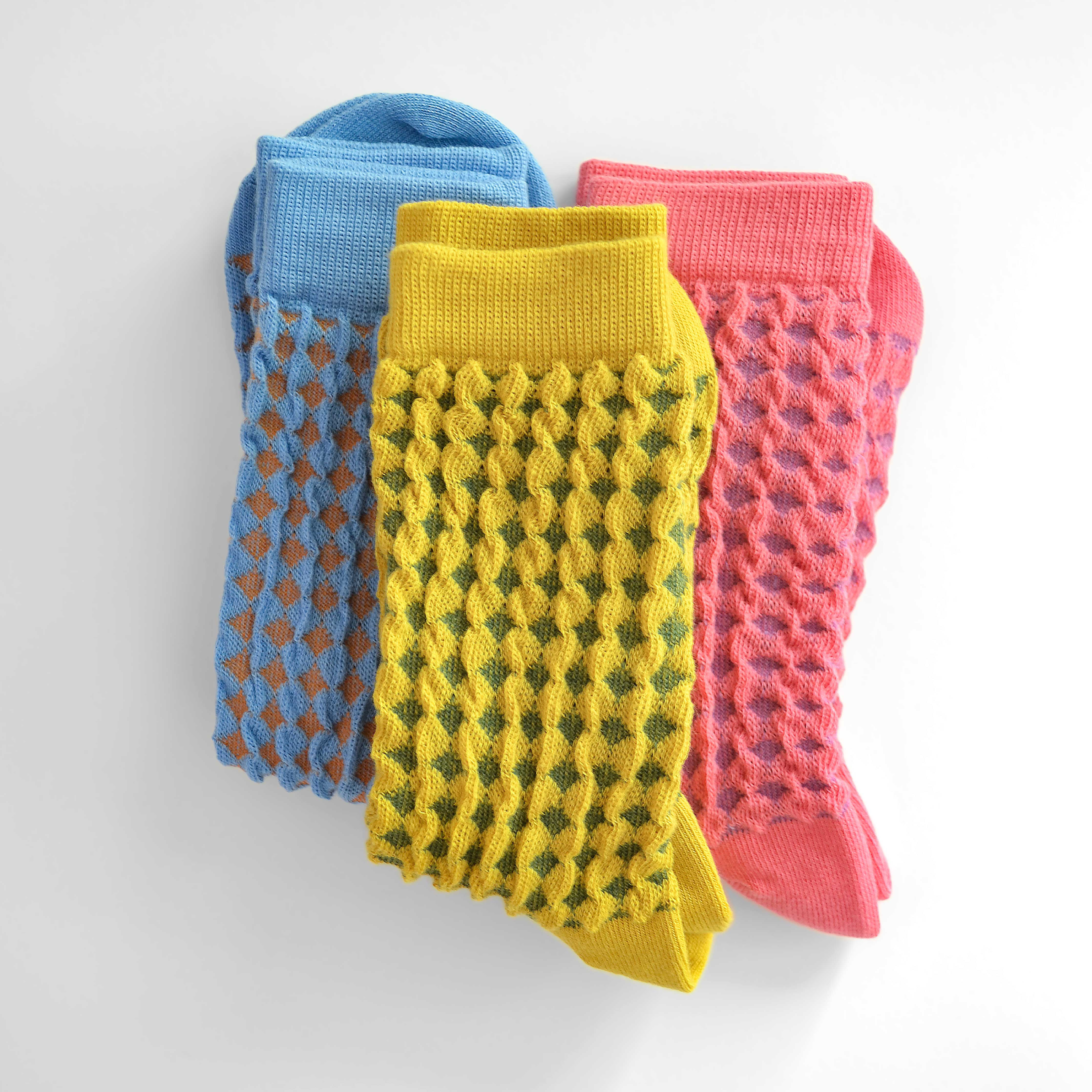 Hayes socks offer cozy perfection, featuring a mid-crew cut with textured ribbing, a solid heel and toe design, all enhanced by a contrasting base color. Available in three vibrant options: Mustard Yellow, Blue, and Pink.

Details:
Style: Mid-crew length with layered ribbing.
Material: 65% Cotton, 35% Spandex
Care: Machine wash cold. Do not iron. Tumble dry low.
Color: Mustard Yellow, Blue, Pink
Made in South Korea.

Size: 
Small (US women's shoe size: 4-8)