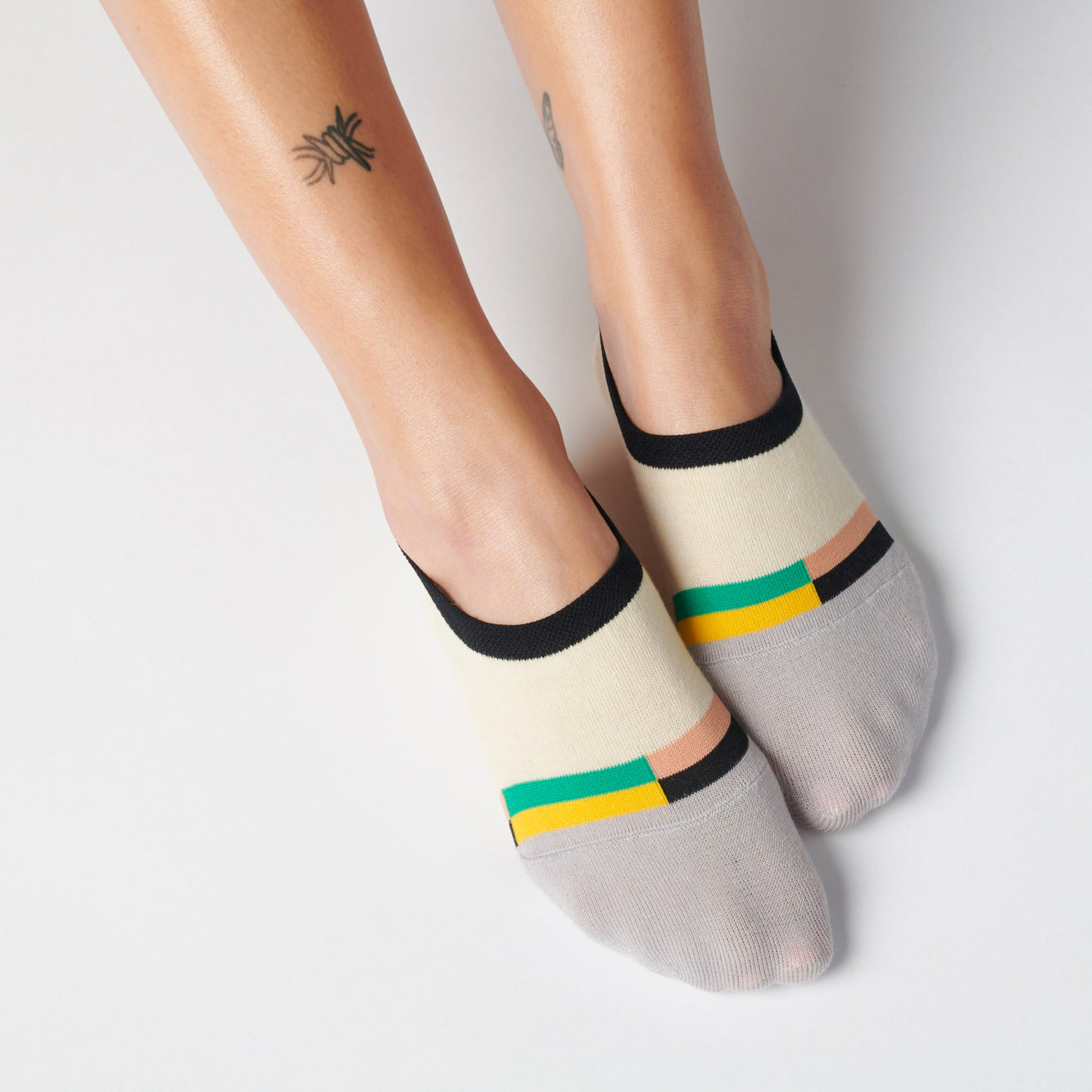 Our Marina Hooray Socks are lightweight and minimal, perfect for hot weather! They even have heel grips for a secure fit that won't slip-slide away.
Details:
Style: No-show with heel grip. Unisex by design.
Material: 80% cotton, 20% spandex
Care: Machine wash cold. Do not iron. Tumble dry low.
Color: Beige, grey, black, yellow, green, peach
Made in South Korea.
Size:
Large (US men's shoe size: 8-12)
Small (US women's shoe size: 4-10)