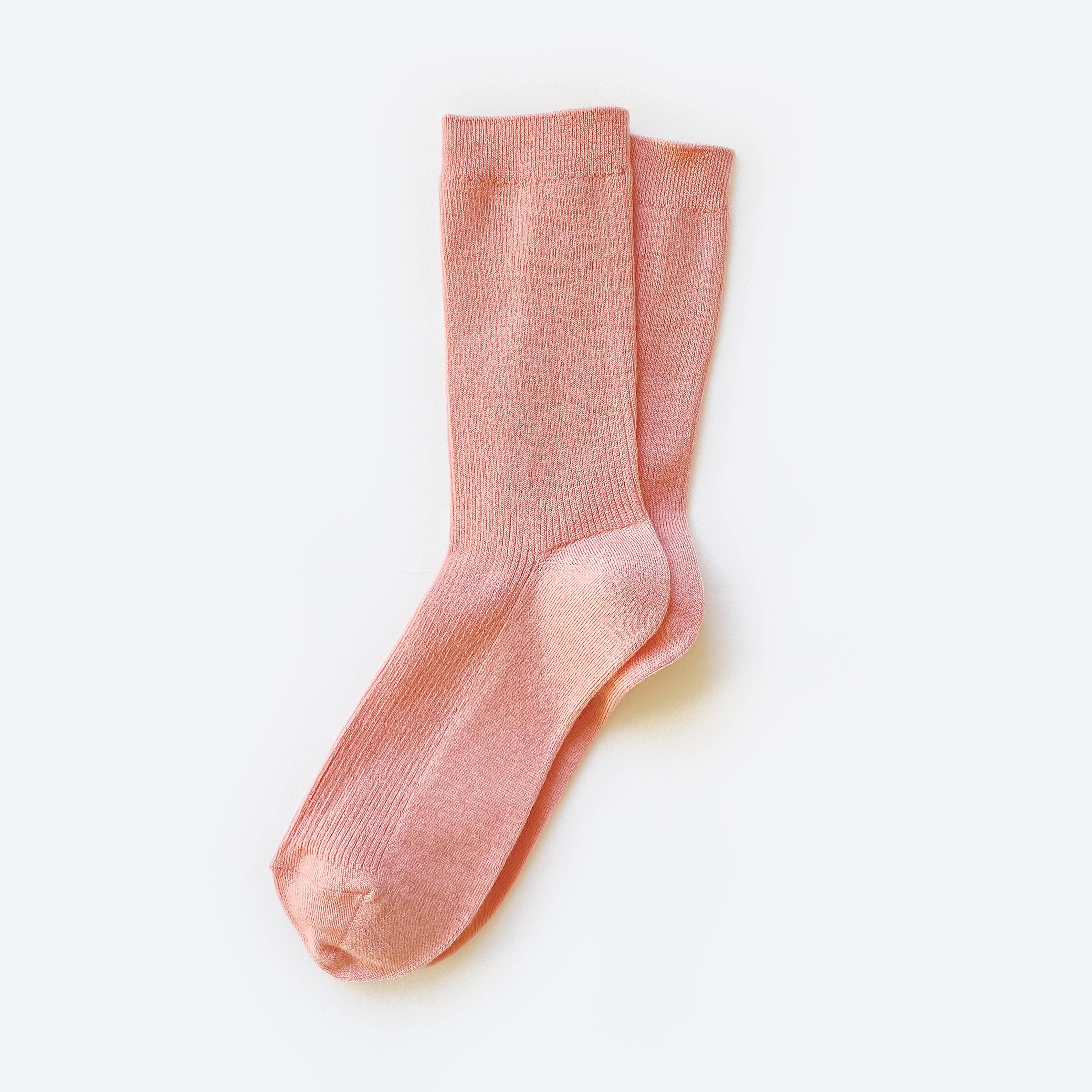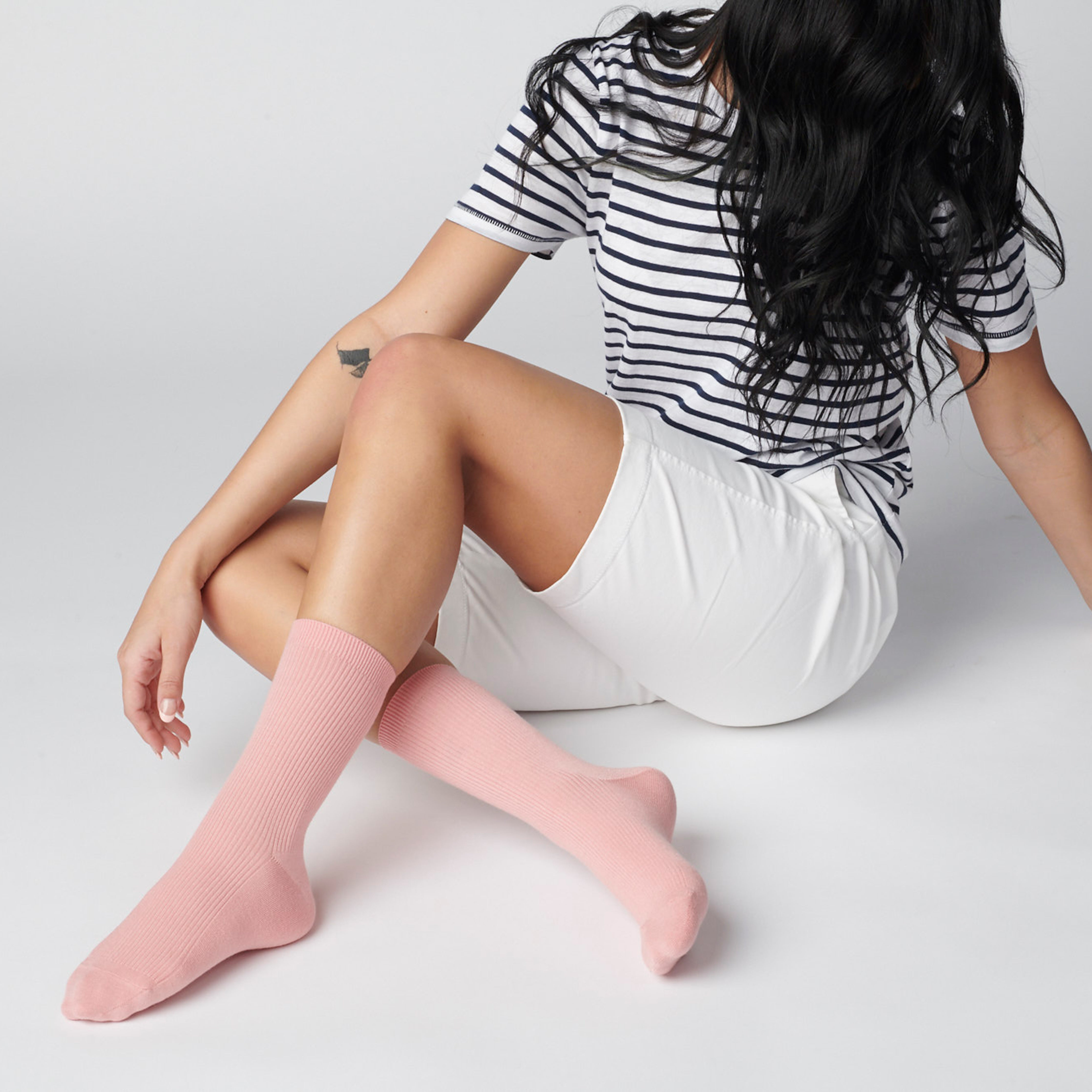 Upgrade your daily look with our spectrum of sublimely soft Merino Wool socks! These comfortable styles will help you color up your wardrobe in comfy fashion.
Details:
• Style: A shorter crew length in Blush pink. Unisex by design.
• Material: 20% Merino Wool, 35% Spandex, 45% Acrylic.
• Care: Machine wash cold. Do not iron. Tumble dry low or hang dry.
• Color: Pink
• Made in South Korea.

Size: 
Small (US women's shoe size: 4-10)